6 Reasons to be Thankful for Good Motorcycle Gloves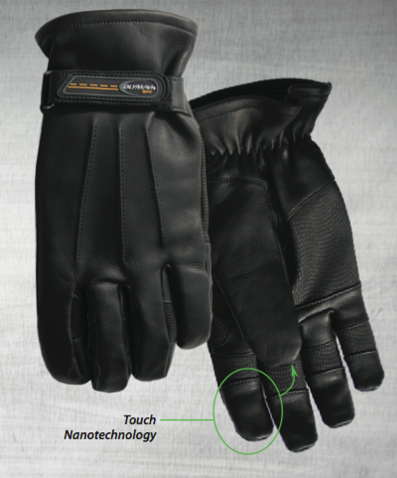 There's no getting around it. You love your motorcycle. You are thankful for it each and every day and everyone around you knows it. So in this season of giving thanks, perhaps you should take a little time to be thankful for some of the items that allow you to enjoy your riding hobby. Motorcycle gloves may seem insignificant in the grand scheme of the ride, but they actually have quite a bit to do with how much you enjoy your ride. Here are just a few reasons why you should be thankful for good motorcycle gloves.more
Reason#1: Protection
No one ever wants to fall, but it can happen to anyone, anytime. You may have seen pictures of how messed up rider's hands get when they fall from their bikes. If you have the right gloves, you can be thankful that your hands are as protected as possible from such results.
Reason#2: Hand Numbness Avoidance
If you ride far enough, you may notice that your hands sometimes go numb. When you wear the right gloves, however, you remain much more comfortable during those long rides. Good motorcycle gloves have extra padding in the palms so you can absorb the vibration of the bike into the gloves and not your hands. This helps your hands stay operational without that numb feeling for much longer.
Reason#3: Good Grip
The bar on a motorcycle is very important to the operation of the ride. You need your gloves to give you a good grip on the bar. In the summer, that means your gloves keep your hands from slipping due to sweat. In the cooler months, they keep your hands from getting too cold. Either way, having gloves to help you grip safely can keep the ride going for much longer.
Reason#4: Warmth
If you ride during some of the colder months of the year, your gloves simply help keep your hands warmer. You don't want your hands to go numb from vibration, but you also don't want to lose feeling in your fingers because of the cold.
Reason#5: Ride Extension
When you are comfortable all the way through, your rides can become longer. If your hands have a good grip, are not numb, and are nice and warm, you can ride for longer than you would otherwise. Thankfully, good gloves can give you all that and more.
Reason#6: Convenient Features
If you have the right pair of gloves, you might even be thankful for the convenient features they have on them. Some gloves have fingers that allow you to utilize touch screen devices before and after your ride without taking them off. Other gloves have zippered pockets for keys and other small items. Be thankful for those features that help make your ride go that much more smoothly.
Motorcycle gloves are an essential piece of riding gear. They keep you safe and allow you to enjoy your ride for longer than you would otherwise. There are a number of reasons you should be thankful for the good gloves you own. These are just a few ways to give thanks for those gloves. See how many more you can come up with on your next ride!
---
---