6 Things the Right Motorcycle Gloves Can Do to Enhance Your Adventure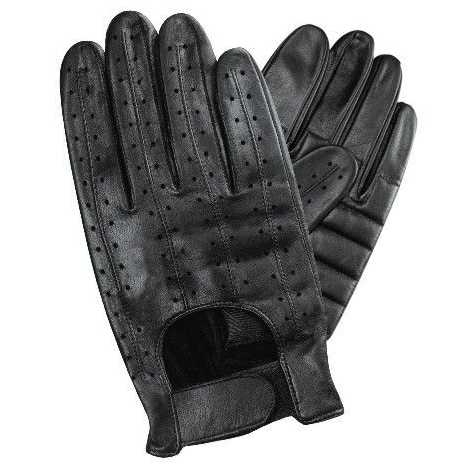 You love your motorcycle rides and you never want them to end. Unfortunately, you have other commitments and you can't ride all day every day. So you want every mile you spend on your bike to be the best possible adventure. When you find the right pair of motorcycle gloves, your ride is at its height. Here are just a few things the right gloves can do to make your rides better than ever.more
Weather Versatility
When you get a pair of Olympia 4300 Gore-Tex Rain or Shine Gloves, you don't have to worry about weather ruining your ride. These gloves allow you to keep going despite the rain because they are waterproof, windproof, and warm. They are also well ventilated so when you ride on a sunny day, your hands can still breathe.
Combat/Prevent Hand Numbness
The right pair of gloves can also prevent hand numbness, which often occurs when you ride with heavy vibration for a long period of time. Hand numbness can make you take a break from the road a lot sooner than you would otherwise. And it only gets worse over time if you don't address the issue. The Olympia 4300 Gore-Tex Rain or Shine Gloves have gel anti-shock pads in the palms to absorb the motorcycle's vibration before it ever reaches your hands.
Give a Better Grip
It's hard to grip the handlebars of your motorcycle when it gets hot and you sweat. Your hands are slippery! It's also hard to grip when it's cold and your hands go numb. The right gloves can give you a better grip, which is not only more comfortable, but also much safer. You will feel like you can ride much longer because your grip remains in tact at all times.
Allow Fast Technology
When you pull over for a break, you don't want to stop for long. The Olympia 4300 gloves have the technology touch powers you need to check in on your email and texts and look up pit stops along the way without removing your gloves. If you have to take your gloves off, you are away from the road that much longer. The right gloves keeps riding at the highest priority above anything else.
Added Comfort
You ride longer when you are comfortable and when you have the right pair of riding gloves, comfort is at its highest. Rain or shine gloves are great for any weather. You don't have to switch gloves between sunny and rainy conditions and your hands will be comfortable either way.
Overall Style
You may not want to admit it, but when you ride your bike, you want to look good doing it. Rain or Shine Gloves are highly versatile, effective, and efficient, but they look good as well. The right gloves will allow you all the safety features and benefits you want all while they look sweet on your handlebars.
Finding the right pair of riding gloves takes a little research and effort. Unless you want to have gloves for every season and occasion, the Olympia 4300 Gore-Tex Rain or Shine Gloves are a great option for many different conditions.
---
---