Favorite Local Motorcycle Routes in Maryland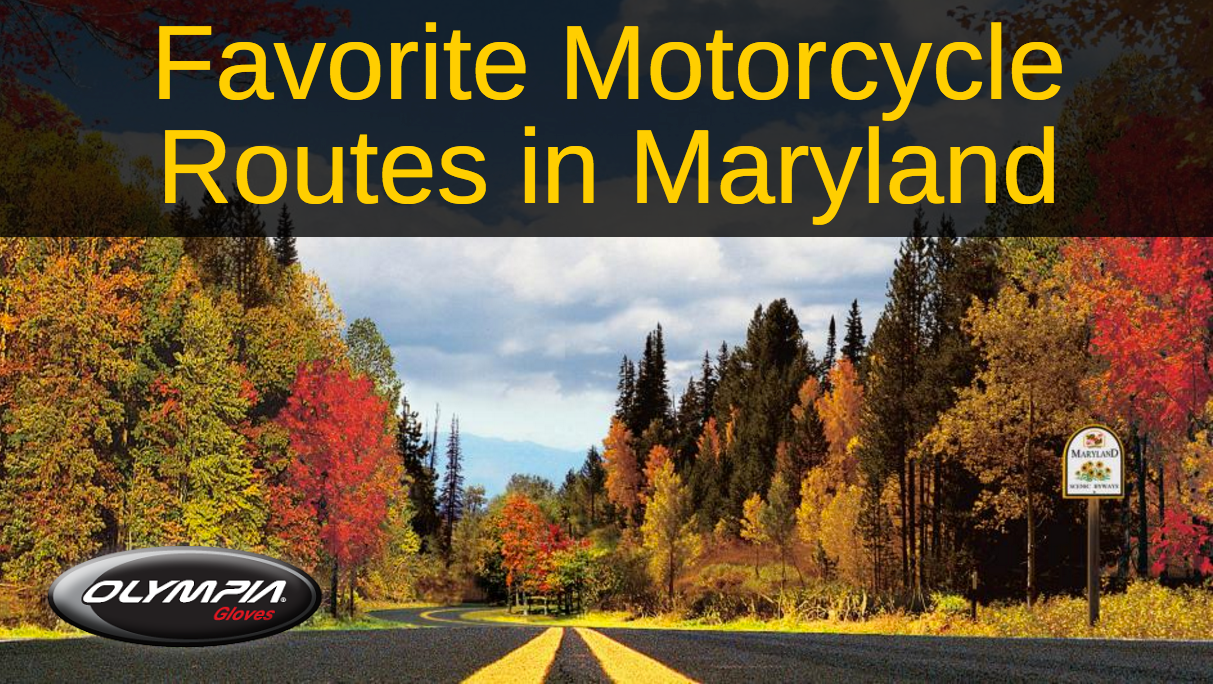 Maryland may not be the largest state, but riders can actually section it off into five different regions. The eastern shore area is flat and has a lot of farmlands, but it also has beach access and nice, peaceful rides. The capital area gives you cultural and historical sites to stop and see. The central region has more hills and access to Chesapeake Bay as well as some urban centers like Baltimore. The southern area includes more historic sites as well as many nature preserves that are quite pristine. And the western portion of the state gives you mountains and beautiful lake scenes. You might want to decide between sections before you choose a route or travel between them as you please. Here are some of the best routes within the state.
-Route 26 to Baltimore
This route is just over 30 miles and takes you across a bridge and near the liberty reservoir. You get lots of small town views and farmlands on this ride. There are a few gas stations nearby and plenty of tree coverage in spots so wildlife is prevalent as well. This is a rural part of the state for when you want to get away from the city. The roads are well maintained and the curves are gently.
-Savage River Road
This short ride is great for a brief getaway along the Savage River. The route lies within the state forest and you will snake right along the riverbank. There are beautiful views of the river, which has lovely rocks in it and you can take in the mountains and thick forest as well. Most of the pavement is flat, but there are lots of sweeping turns and some sharp turns as well. You can ride, but it is a great place to stop and hike or fish too.
-Route 51 from Baltimore
This route is over 80 miles long in one direction. You get a variety of scenery including city life in Baltimore. Once you get out of the city you'll enjoy tons of farmland and you also get to go across the Potomac River Bridge to get breathtaking views of the river going through the valley. This area is often called the loopty loop because of the hills that make you feel like you're on a roller coaster. The roads are good and there are a lot of restaurants and fun things to do along the way.
-Susquehanna River Route
For another short getaway, this 18-mile route goes through the state park with great scenery and some historic stops. The road is good, but there is some hard packed gravel in some spots. You have access to museums as well as lovely river views.
-Lighthouse Run
Take the twisty roads through the Elk Neck Woods and enjoy the hills and trees until you can see the bay. You will enjoy Elk Neck State Park at the end of the road, where you get vast landscape views of the Chesapeake Bay.
-Falls Road Pretty Boy Tour
This route is just northwest of Baltimore and gives you beautiful scenery all around, especially in the fall with the magnificent colors. Take a camera along, you never know when you might see wildlife. The curves on these roads are fun and the Prettyboy Reservoir is at the end of the route. There are natural trails in that area and gorgeous views.
These are just a few of the options Maryland has to offer. Start on these routes and expand to other regions and routes as time allows!