Favorite Local Motorcycle Routes: Indiana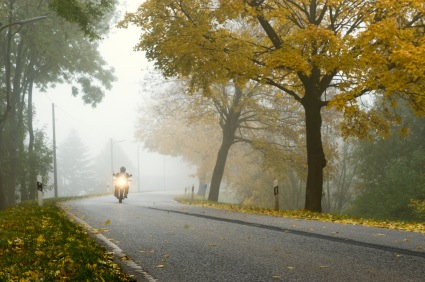 Indiana sits in the crossroads of the country and gives motorcycle riders quite a bit of beautiful scenery and other amenities. In the northern portion of the state, there are picturesque farms and lovely hardwood forests. The southern terrain features more hills and forests as well as quaint border towns and rivers. There are even inviting campuses that are fun to tour. Plus, the Indianapolis Motor Speedway is a must stop place for those who love racing. Indiana has a little of everything and is a great place for riders to enjoy. Here are a few of the best routes in the state.more
Salem to Charlestown
You can drive this motorcycle route along Highway 160 in either direction and it gives scenic views of creeks, hills, trees and an old castle-like church. You will enjoy left and right curves and sweeping twisties. There are also flat stretches over some of the hills. There are Amish shops and a variety of restaurants along the way as well.
Lafayette to Battle Ground And Delphi
This route takes you along the Wabash River and includes beautiful scenery at every turn. This is a twisty road with a lot of trees and some historic rural communities, which are fun to explore during stops. The Tyler Road portion of the route is well paved and undeveloped so you can enjoy the twisty wooded region on your own.
Northeast Indiana Box
This 250 plus mile route takes you through farm and woodland areas as well as Amish countries with good cooking and shipping. You can get handmade goods and homecooked foods when you stop. The National Weather Service makes for a great tour and there are lots of camping areas and hotels along the road as well. The quality 2-lane state roads have a range of speed limits that make the ride varied and fun.
Stagecoach Road
This short ride takes only a few minutes, but it takes you through the heart of the Indiana Dunes. You will want to ride slow to watch for herds of deer and other wildlife as well as take in the flora, fauna, and sand dunes. The road is mostly flat, but there are a few turns and twists to break up the ride. This ride is entertaining enough you may want to enjoy it a few times when you are in the area.
South Central Indiana Tour
This route is just over 100 miles in length and takes you through some small towns, a huge lake area and plenty more. The roads are mostly good, but there are some potholes and there are regions of great curves. You will enjoy the scenery just beyond French Lick around the lake.
Southern Indiana Highway 43
You can take this route on in less than an hour and it delivers scenic hills and hollows. It includes intriguing side trips and the road is narrow, but it is paved nicely and remains smooth. This road is off the beaten path, but not far from major roads with more amenities.
Troy to Bristow
You get a wide variety of scenery on this route with wide-open country views and canopied tree lines going right over the road. You will also enjoy the St. Meinrad Arch Abby and the Hoffman covered bridge, which is one of the few bridges of its nature in the state. Watch for a few sharp turns, but otherwise, the highway is in good quality. Food and gas amenities along this 20-mile ride are limited.
Indiana has some great motorcycle routes varying in scenery and types of roads. Think about what you want to see within the state and choose the routes that match. If you want to see and do it all, start at the top of the state and move down!
---
---